Vietnam's giant mobile information service providers including Viettel, MobiFone and VinaPhone are on tenterhooks prior to looming downward pressure on prices, likely to occur after the birth of the country's seventh mobile network of Beeline.
"Price wars are coming soon", Nguyen Manh Hung, Vice General Director of Viettel said, of the first-ever appearance of a zero-charge mobile network in Vietnam.
The Gtel Mobile Joint Stock Company (Gtel Mobile) officially launched its first product--the Big Zero plan--under the Beeline brand in Hanoi on July 20 with an attractive price, allowing Beeline users to talk for free from the second to twentieth minute of any call to any other Beeline number. The charge is over 30 percent lower than that of the country's leading mobile service providers, Viettel, MobiFone and VinaPhone.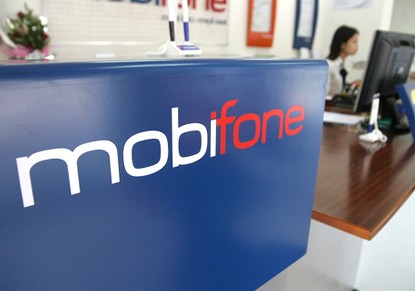 Inside a Mobifone office
Furthermore, Beeline subscribers can use roaming services supplied by 533 providers available in over 200 countries and territories around the world.
If Gtel Mobile continues to keep its Beeline on-net calls free of charge, the turnover for other local mobile information service providers will dwindle by 20 percent, said MobiFone Director Le Ngoc Minh.
However, local users are thrilled at the debut of Beeline, considering it their first choice because of its competitive charges and alluring promotion campaign.
Pham Duc Hoang, an office worker in Hanoi, said that he will choose Beeline but he predicted that it is too soon to say that the competitive advantage will belong to Beeline as the services are only available in the largest localities in Vietnam, such as Hanoi, the central coastal city of Da Nang and Ho Chi Minh City.
Meanwhile, Gtel Mobile General Director Alexey Blyumin expressed his optimism, saying that the Beeline network will be expanded to 40 cities and provinces nationwide, serving 41 million local people by the end of this year, and that the service charge "will be lower".
A survey conducted by the Market Research Company CBI said that over half of those asked in Hanoi and Ho Chi Minh City have heard of the Beeline brand, which, according to the Gtel Mobile General Director, will be different to others, not only with its service quality, but also its young subscribers, from 15-25 years old.
The International Telecom Union said that in recent years, Vietnam has been one of the countries experiencing the world's largest telecom growth. The Southeast Asian nation now boasts seven mobile information service providers--MobiFone, VinaPhone, Viettel, S-Fone, EVNTelecom, Vietnamobile and GtelMobile--with more than 80 million mobile subscribers.