Prime Minister Nguyen Tan Dung on February 26 decided not to increase the retail price of petrol, despite strong recommendation from the Ministry of Finance.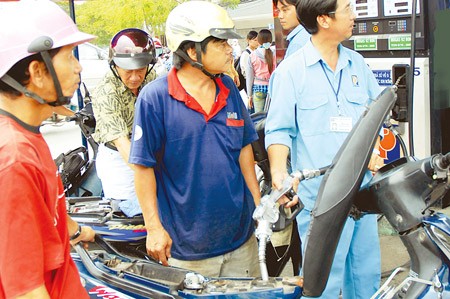 The Prime Minister has vetoed a petrol price hike (Photo: SGGP)
PM Dung was speaking at a meeting with concerned ministries and departments on adjustment of petrol price.
According to the Ministry of Finance, price of petrol has increased recently worldwide but domestic retail price continues to be lower than that of some countries in the region, whereby businesses are facing losses.
Despite this, Prime Minister Dung has decided not to increase the price just yet, preferring to use other financial resources to stabilize domestic petrol prices.
The PM has tasked authorized organs to keep a close eye on global petrol prices as well as in the region, and propose measures to curb inflation and price hike.