Deputy Minister of Transport Pham Quy Tieu has signed a decision to cancel the business license of private carrier Air Mekong taking effect since January 6, according to an announcement from the ministry yesterday.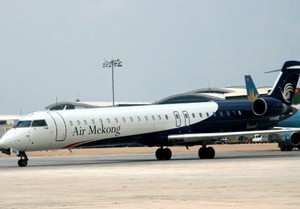 Air Mekong license has been revoked
The Ministry of Transport granted license to Air Mekong on October 30, 2008. The company officially came into operation two years later and has temporarily stopped flight since March, 2013.
 
Under Government regulations, an airline that stops operation for 12 consecutive months will lose its license.
The decision specifies that the Civil Aviation Administration of Vietnam is responsible for announcing in writing the license revocation to Air Mekong and the carrier must solve transport contracts and conduct relevant financial obligations as per regulations.