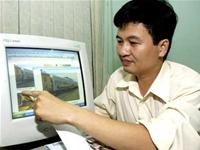 Director of Eva Company Nguyen Hai Ninh
Under a seven-year leasing contract with Viet Nam Railway Corporation, Eva Advertising Company Ltd will pay VND17 billion ( US$1.1 million) per year to operate a Ho Chi Minh City - Nha Trang train. The first train will be put in operation in June, 2006.
The company cooperates with the Railway Corporation to provide a train with good services for tourists. The company is going to start running the first train in June, 2006, said director of Eva Company Nguyen Hai Ninh. 
In order to help the travellers make the most of the journey, some special services such as hairdressing and facial massage will be provided on the train for those who have to come back to work right after the trip. If the company makes profit in its investment within 7 years, the project will continue, the director added.
A leader of the railway corporation says it is a right decision to lease passenger trains. Deputy General Director of Sai Gon Railway Company Dinh Van Sang said the decision was also in line with the recently issued Railway Law, which encourages businesses from different sectors to get involved in the railway industry.
When Eva manages the train, it will adjust the fares depending on the number of passengers, and offer more quality services to compete with those of the Railway Corporation.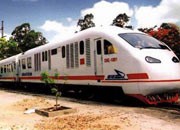 The train will be operated by EVA
The corporation has already leased out some wagons on trains going from Ha Noi to Lao Cai to tourist companies, General Director of Viet Nam Railway Corporation said. In the cooperation, these companies offered their competitive prices to ensure the stability of passenger numbers.
The corporation will allow EVA to decide their own fare rates as long as they are acceptable and do not exceed the state-owned rail companies' capped rates. However, It will inspect and impose sanctions if  there's any sign of price fixing by Saigon Railway Company and the leasing company
Currently, the corporation is encouraging private companies and individuals to lease trains.