Land prices have soared suddenly in many areas in Hanoi after a long time the real estate market has  frozen, while the Ministry of Natural Resources and Environment plans to retain the land price band unchanged nationwide in 2011 to keep prices down.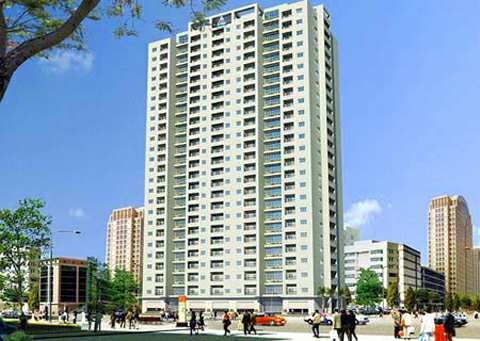 A view of Van Khe urban area in Ha Dong District, Hanoi
Deputy minister Nguyen Manh Hien said, "The land price band for 2011 will remain unchanged basically compared to the 2010's band. Prices will be adjusted for some areas only when it is really necessary."
 
A square meter of land currently goes for VND200 million at Nhan My, Phu My, Dinh Thon hamlets, Tu Liem District, up VND50 million (US$2,200) per square meter compared to two months ago.
 
Residents of these hamlets are unanimous in land prices set by them, ignoring the regulated price band.
 
At Yen Xa Commune, Thanh Tri District, a square meter of village land cost some million dong a year ago and no one wanted to buy land there, but now it fetches VND25 million ($1,100) per square meter, with transaction fees paid by buyers.
 
This price is for land lots that locate far from auto roads, for lots that auto can come in, the price is VND50-60 million per square meter, up VND10 million compared to two months ago.
 
Land in areas where roads have just been built has seen a dizzy price hike. Along Le Van Luong Street in Ha Dong District, land prices have increased by 20-25 percent, with some areas seeing a double increase, within a month.
 
In Van Khe urban area, land prices have surged day by day, from VND25 million to 50 million per square meter within over two months. 

Prices of apartment in the area have soared too, by VND7-7.5 million per square meter over two weeks ago.
 
Land in the above-mentioned areas has seen hikes in price but not transaction.
 
Phan Minh Chau from Ngoc Ha Real Estate Agent said due to a sharp and continuous rise in land prices, people who have a real demand for housing don't dare to buy now, moreover, the prices are too high for them.
 
She said, "The realty market in Hanoi has not thawed out yet, it has only seen price-hike fevers in some areas, and most of transactions have been made by speculators, not by people who have a real demand for housing."
 
Nguyen The Giang from Tay Bac Real Estate Agent said it is a scheme of investors as they have advertised to sell only some land lots and apartments, then they will stop selling them to create an artificial property shortage to push up prices.