The Animal Husbandry Department of the Ministry of Agriculture and Rural Development has proposed that meat imports must be reduced to encourage local livestock farmers to expand production.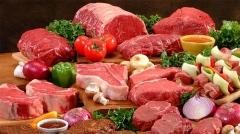 For illustration purposes
According to Hoang Kim Giao, head of the department, prices of livestock have increased from 30-50%, but prices of pork in the country are still lower than in neighbouring countries like China and Thailand.
In addition, demand for pork between now and August is normally low, hence supplies are static and pork prices will slump. This price decline would hurt the livestock farming industry.
Giao also said that the proposed import cut would help stabilize local meat prices and ensure secure income for farmers.
Earlier, the Ministry of Industry and Trade had proposed to import an additional 100,000 tons of meat to stabilize the market meat prices.