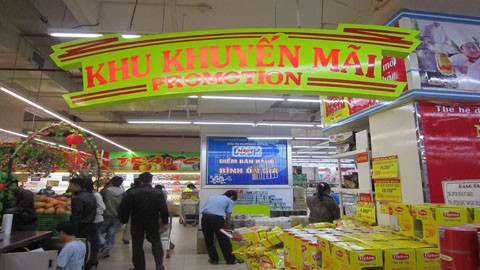 Supermarkets have doubled supply of goods during first days of New Year.
The purchasing power during the Solar New Year 2011 has been reported 40 percent up over a week ago at supermarkets in Ho Chi Minh City.
BigC and Co.opMart chains on January 1 saw customers stream to buy processed food including roasted chicken and bread.
The supermarkets have doubled their supply of goods including beer, refresher, pork and beef over normal to meet new year consumption demand. The prices of food and household items have also been reduced by 5-50 percent.