Crude oil price slump to ten year low hovering around US$35 a barrel will greatly affect operation of Vietnam National Oil and Gas Group (PVN) and its member companies in 2016 and following years especially in oil and gas exploration, said PVN deputy director general Le Minh Hong at a meeting on Friday.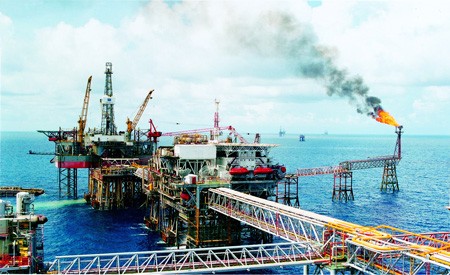 PVN exploits 18.75 million tons of crude oil in 2015
To cope with the oil price drop, PVN has proposed measures to remain stable production of petrol products, electricity and fertilizer since early this year.
In addition, the group will function plants at their highest capacity to make up oil revenue reduction, open new projects for service on schedule, minimize costs and improve trading effectiveness.
In 2015, EVN revenue exceeded VND560 trillion (US$24.93 billion) and after tax profit reached VND32.1 trillion (US$1.43 billion).  The group exploited a total of 18.75 million tons of crude oil, 11.6 percent beyond the year's plan.