Associate companies of the Vietnam National Oil and Gas Group (PVN) will in future pay franchise costs to the parent company for use of its logo at a minimum charge of VND1 billion (US$47.6 million) per year.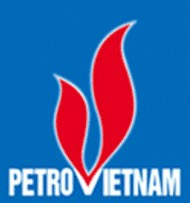 Logo of the Vietnam National Oil and Gas Group (PVN)
PVN stated this on April 15 in Hanoi.
 
As per this new order, all  group associates and subsidiary partners holding 100 percent stake in chartered capital, shares or contributed capital over 50 percent of chartered capital and all PVN-owned scientific research and training units will have to use the trademark effectively, properly and ethically under the group's regulations intended to promote the image and value of PVN.
 
All associates and subsidiaries have the right to use the trademark but they cannot sublet the use to their subsidiary companies unless PVN accepts a franchise contract.  
 
According to PVN, though regulation of use of the trademark has been applicable since June 2009, only 70 of the 148 companies have signed trademark franchise contracts.
 
Many companies have not signed the contract because they cannot afford the charge due to difficulties in production and businesses.