Quang Ngai Province has petitioned the central government to upgrade the Dung Quat Economic Zone into a special economic zone, said Le Quang Thich, Office Manager of the provincial People's Committee.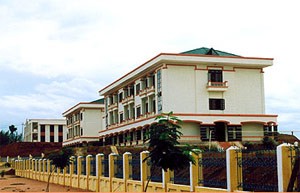 The Dung Quat Economic Zone is petitioned to be upgraded into a special economic zone
According to the request, Dung Quat will be expanded southward by 5,000 hectares to include Be Island and Ly Son District. A high-level service area will be established on Be Island.
 
The zone's expansion must be implemented by the end of this year to provide space for big projects financed by foreign and local investors, Mr. Thich said.
 
As of mid-March, 144 projects worth US$10.5 billion have registered to invest in Dung Quat, according to a report by the economic zone's management board.
 
At least 95 of these have received licenses. Major projects include a US$2.5-billion oil refinery invested by the Viet Nam Oil and Gas Group (PetroVietnam) and a US$3-billion steel project financed the Tycoons Worldwide Steel Company.
Other projects include a shipyard built by Vinashin at a cost of almost US$400 million, a US$260-million plant built by the Doosan-Viet Nam Heavy Industry Ltd. Co., and a polypropylene factory built by PetroVietnam at a cost of US$200 million.
Another 49 projects have obtained approval for investment from either the government or the economic zone's management board.
Some 43 projects providing jobs for over 10,000 workers are already in operation. Two-thirds of the workers are local residents. In addition, about 22,000 workers from other areas are working in the economic zone.
By 2010, the zone will need some 31,000 workers for various industries, according to Tran Le Trung, the management board head.
To meet the demand for skilled workers, provincial People's Committee Chairman Nguyen Xuan Hue has approved a program of vocational training and labor supply for 2008-2010. Over VND212 billion has been budgeted to train 29,000 skilled workers.