Foreign Direct Investment (FDI) in the real estate sector was ranked second in Vietnam in the first seven months with 20 new projects that have been licensed at US$1.13 billion.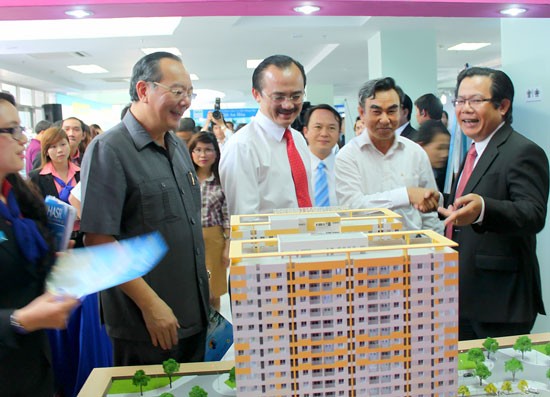 Hoang Anh Sai Gon Company introduces a new project in HCMC (Photo: SGGP)
The real estate FDI accounts for 11.9 percent of the total FDI capital in the country, according to the Foreign Investment Department under the Ministry of Planning and Investment.
Several projects of foreign and domestic investors have restarted after a long delay.
Vietnam's real estate market is escaping from its bottom with initial positive changes, said Dr. Su Ngoc Khuong, director of property company Savills Vietnam.
Meantime, other real estate markets in the Asia region that have developed into their tops since last couple years, are now in the downward trend. This is believed to create attractiveness for the Vietnamese market, Khuong added.