The Ministry of Agriculture and Rural Development announced on April 1 that the country's rice exports have reached nearly 1.6 million tons in the first quarter of the year,  an increase of 36% compared to the same period last year.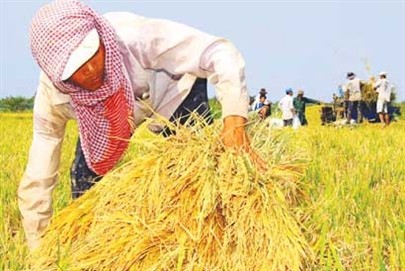 File photo shows a farmer havest rice in Mekong Delta region.
The rice export turnover was estimated at nearly US$823 million, increasing 39% over the same period last year.
Despite optimistic export figures in the first quarter, the ministry said that this year's rice export would face difficulty in registering a sharp increase similar to 2010, due to a recovery in wheat exports in the world market. 

To stimulate rice exports, Vietnam and Thailand have cut rice export prices by 9.6 per cent against the same period last year, to $505 per tonne to encourage exports. So far, Indonesia was the leading rice export market, accounting for 39.2 per cent of the total rice export volume.