Vietnam's rice export is forecast to get this year target of over six million tons, according to chairman of the Vietnam Food Association Huynh The Nang.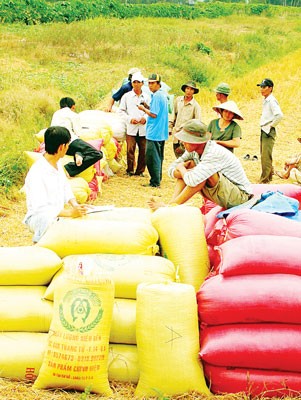 Farmers sell rice to traders right after harvest in the field in the Mekong Delta (Photo: SGGP)
Export is likely to recover in the rest of 2015 and next year because El Nino has caused dry weather reduce output in many import nations of Vietnam, Nang added.
Vietnam has won a bid to export 450,000 tons out of 750,000 tons of rice that the Philippines opened for tenders on September 17. The country is expected to import more Vietnamese rice in the last months this year.
In addition, Indonesia might purchase Vietnamese rice to make up local shortfall.
Vietnamese businesses have exported over 4 million tons of rice by the end of August, a reduction of 10 percent over the same period last year.
The number approximated five million tons if including small volume export through the border to China, equivalent to the same period last year.