Deputy Minister of Industry and Trade Tran Quoc Khanh said that four million ton rice export a year with high prices would be better than low price export of 6-7 million tons, at a workshop in HCMC on December 13.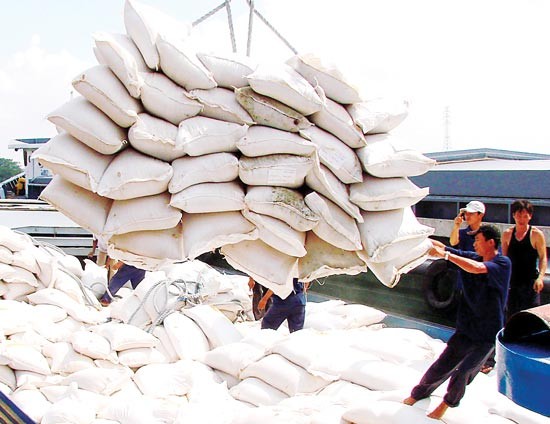 Rice bags are transported on board for export in the Mekong Delta (Photo: SGGP)
He said that rice production thought need be changed by improving quality instead of running after quantity. Farmers just cultivate two instead of 3-4 crops a year.
Formerly, chairman of the Vietnam Food Association Huynh The Nang said that the world market has been on the trend of high quality rice and competitive prices as the number of supply countries has been increasing.
Meantime, import countries such as the Philippines, Malaysia and China have trended towards developing domestic production and cutting import output.
Vietnam's rice export value has reduced for five years in a row since 2012 although volume saw year on year increase in 2012 and 2015. Therefore, output should reduce to 3-4 million tons a year by 2020 and 2-3 million tons after 2020.