Rice prices have recently increased amid the peak harvest time of winter spring crop in the Mekong Delta because salt intrusion has reduced output in many coastal provinces, according to Vietnam Food Association chairman Huynh The Nang.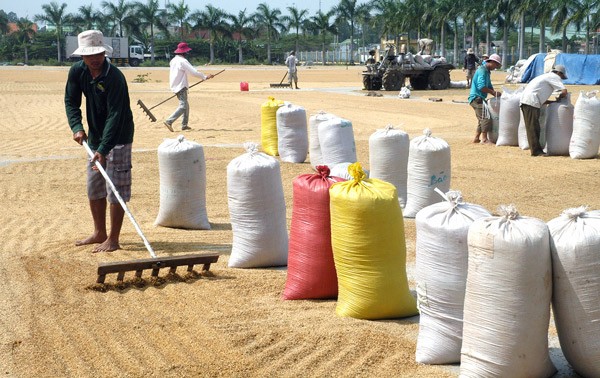 Farmers dry rice in the Mekong Delta (Photo: SGGP)
In addition, businesses have sped up purchase for their export contracts.
 
Chinese traders have been found buy rice at businesses' warehouses in the Mekong Delta and transport to Hai Phong port and the northern border before exporting to their country.
 
These factors have hiked rice prices by VND300-600 a kilogram. Export prices have also moved up by US$10 to US$370-380 a ton of 5 percent broken rice and by US$5 to US$445-455 a ton of Jasmines rice.
 
The rice price is forecast to continue increasing as drought and salt intrusion have not eased in the delta. The output of summer autumn crop will be affected without rain in April and May.