The Vietnam Food Association said November 2 that rice prices in the Mekong Delta rose by VND700 to VND1,000 over the previous week, with demand likely to be higher than supply.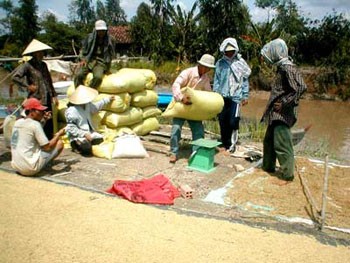 Farmers in the Mekong Delta dry unhusked rice
A kilogram of normal-quality rice is selling at VND4,200 to VND4,300. For high-quality rice, it is between VND4,800 and VND5,000.
The Agriculture and Rural Development Information Center said that the rice prices would continue to increase due to a rise in demand for rice exports, and preparations for the Tet holidays (February 2010) in the remaining months of the year.