After a high increase, rice prices have reduced by VND100-200 a kilogram over a week ago in the Mekong Delta.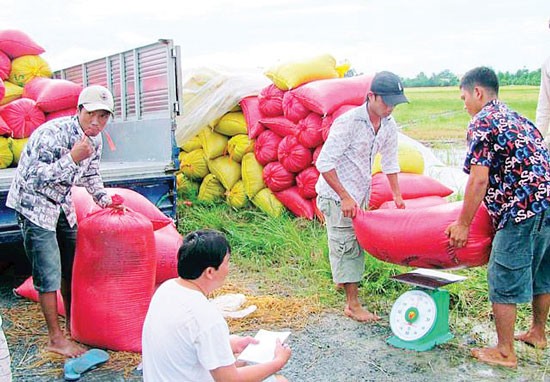 Farmers sell their harvested rice to traders in the Mekong Delta (Photo: SGGP)
IR 50404 variety now fetches VND5,500 a kilogram for dry rice in An Giang, Vinh Long and Dong Thap Provinces.
The prices swing from VND5,700-6,000 a kilogram of long grain rice and VND6,100-6,200 a kilogram of Jasmine rice. Export rice is paid VND7,500-7,750 a kilogram.
At present, domestic rice supply is scarce and countries such as the Philippines, Malaysia and Indonesia are in high demand of rice import.