Many rice traders in the Mekong Delta have stopped buying rice from farmers despite a price slump.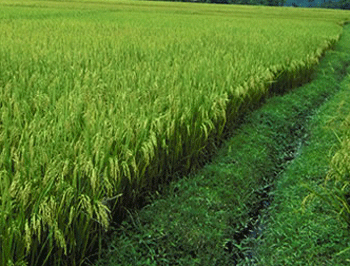 A rice field in the Mekong Delta
Retail prices shot up month following a buying binge by the public amid rumors of a shortage.
But prices have been relentlessly falling since. In some Mekong Delta provinces like Dong Thap, An Giang, and Vinh Long, paddy fell to VND5,400 per kilogram Thursday, and high-quality paddy to VND6,000--6,200, down VND1,000 from the pre-hike levels.
It is thought traders are adopting a wait-and-watch attitude.
The winter-spring crop has just been harvested and farmers have begun to sow over 1.5 million hectares for the summer-spring paddy crop.