In the first five months of the year, the Index of Industrial Production (IIP) rose 4.2 per cent over the same period last year, according to a report released by the Ministry of Planning and Investment on May 25.
Inventory of some products still stood at a high level, a year-on-year increase of 29.4 per cent, especially cement, mortar (52 per cent), engine vehicles (56.5 per cent), motors (42.3 per cent) and beer (29 per cent).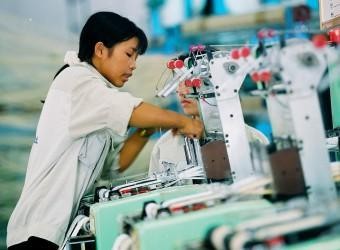 Working at a factory
According to the report leased at the meeting, the total value of ODA agreements reached US$2.1 billion, while in five months the country attracted $5.33 billion in foreign investments, only 68.2 per cent of the same period last year, of which $4.5 billion was disbursed.
A total of 30,100 new enterprises were established nationwide in this period, with a total registered capital of VND190 trillion, resulting in a year-on-year decrease of 12.2 per cent in the number of enterprises and 3.6 per cent in capital volume.
At the meeting, a representative from the Ministry of Planning and Investment said that the economic situation has changed positively; however, it is not yet stable and lacks sustainability.
In future, attention must be paid to the domestic market, to increase demand, stimulate consumption and reduce inventories.