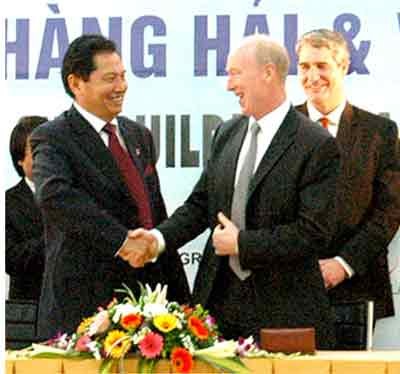 Vinashin CEO Phạm Thanh Bình (L) and Rolls-Royce President John Paterson shake hands in March (file photo)
Rolls-Royce, a world leader in maritime propulsion and motion control systems, has announced it will offer two training courses for young Vietnamese managers.
The company will teach strategy, management and leadership skills, as well as  how to deal with industry changes, to more than 300 managers and administrators of the Viet Nam Ship Building Industry Corporation (Vinashin) in Ho Chi Minh City, the northern province of Hai Phong and Hanoi.
The course aims to support the career development of young, promising managers in global business activities.