The Netherlands's AD newspaper has run an article underlining the need to promote export of goods directly from Viet Nam to Rotterdam Port.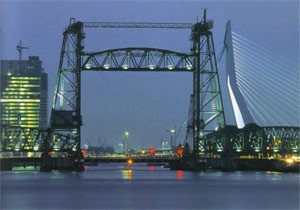 Rotterdam Port
In his article, reporter Antoon Oosting commented that Viet Nam is a nation of vigorous change and fast growth.
He added that in recognition of Viet Nam's potential, the Rotterdam Port Promotion Council (RPPC) invited major Vietnamese exporters to visit the city in order to push up cooperation in importing goods into the European country.
According to the paper, the roundtable meeting Made in Viet Nam held by the RPPC on October 3 attracted successful businesses from both countries.
Viet Nam's important exports to the European Union are footwear, garment and textiles, furniture and seafood.
Rotterdam Port wants these goods to come through the port instead of via Singapore to other European ports as at present, the paper affirmed.