About 500 businesses in Hanoi, including big supermarkets and trade centres, have registered to participate in the city's special promotion month in November, offering discounts of up to 50 percent for many of their products.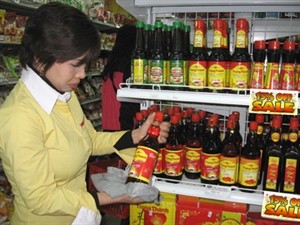 Illustrative image (Source: Internet)
The highlight of the month will be the two "golden days" on November 16 and 17 when products at special discounts will be available at 25 special sites around the city, announced a conference for participating businesses held by the municipal Department of Industry and Trade on September 26.
The businesses operate in the fields of food, beverage, essential goods, fashion, garments and textiles, footwear, household devices, interior decoration, arts and handicrafts, automobile, motorbike, hotel and restaurant service.
The capital city plans to spend 3 billion VND (143,000 USD), including about 1.2 billion VND from the city budget, on the promotional activities.
The Industry and Trade Department will also strengthen the inspection of participating businesses to ensure the transparency and fairness during the promotion month, thus raising consumers' confidence.
Moreover, this year, the event's organising board coordinates with the Vietnam National Administration of Tourism to encourage travel agencies to join the month and reduce the price of tours and services.
On this occasion, Hanoi will host the 28th Asian Advertising seminar  slated for November 11-14.