Participants at the 4th Congress of the Vietnam Pepper Association (VPA) held on April 26, warned of the damaging effects of the pepper wilt disease or dead disease.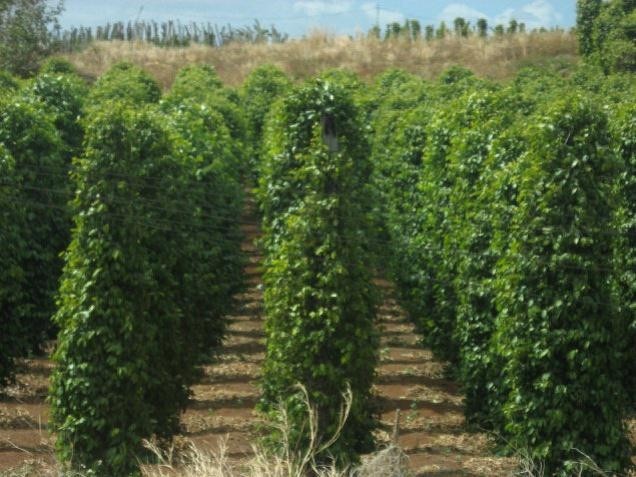 Vietnamese method pepper cultivation.
Participants quoted warnings given by many domestic and foreign scientists that if preventive measures were ignored, then the Vietnam pepper vines will be destroyed in the same way as they were destroyed in Indonesia and India.
The pepper production in Indonesia and India has decreased sharply due to the rampant spreading of the pepper wilt disease.  To date, the pepper production in Indonesia and India has not yet rejuvenated.
This is the singular reason why pepper prices hit a record high during the past five years.
According to VPA, pepper prices are currently at the highest level ever, at VND110, 000 per kilogram.
Pepper exports from Vietnam are also at their highest at US$5,500 per ton and US$ 6,000 per ton for white pepper.
Since the beginning of the year, companies have exported more than 3,500 tons of pepper with turnovers around US$200 million. They expect to exceed US$500 million during the year.
Pepper production of Vietnam in 2011 is estimated to touch between 100,000 -110,000 tons, accounting to nearly 30% of the total global production in which peppercorn volumes will be 100,000 tons, accounting to 60% of the export market share worldwide.