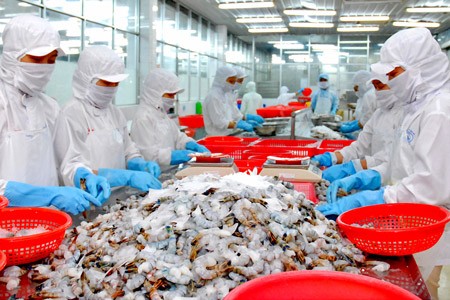 Workers process shrimps at the Seafood JSC No.1. (Photo: SGGP)
The Ho Chi Minh City-based Seafood Joint Stock Company No.1 said it has begun exporting processed seafood to the Netherlands, South Korea, and Singapore in addition to its regular markets like other European countries and Japan.
Its revenues from these three new markers are around US$1 million, or 20 percent of its total exports, the company said.
Its domestic revenues have risen by 40 percent year on year after it rolled out several easy-to-cook products like spring-rolls, it added.