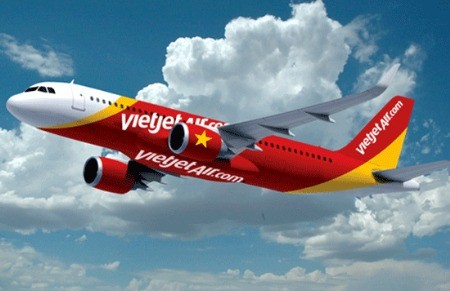 VietJet Air launches another incredible mega-promotion
To celebrate travelling with over three million passengers, VietJet Air has launched another incredible mega-promotion.
There are 300,000 tickets from the incredible price of 3,000 dong up for grabs for 30 days from 21st August to 19th September, 2013.

This sensational price will be valid for all flights to any domestic and international destinations. This will be applied for flights departing from 5th September 2013 to 31st December, 2014.

The promotion tickets are available at www.vietjetair.com, which can be easily accessed via laptop, smart phone or tablet.

Customers must use a credit card (Visa & Master card) and debit card.

The airline is also celebrating the unveiling of a new aircraft which features images of the Disney animation Planes plus a special range of collectibles and merchandise based on the film.