The General Statistics Office this morning announced that the Consumer Price Index (CPI) in September was down 0.21 percent against the previous month and up only 0.4 percent over last December, the lowest increase since 2002.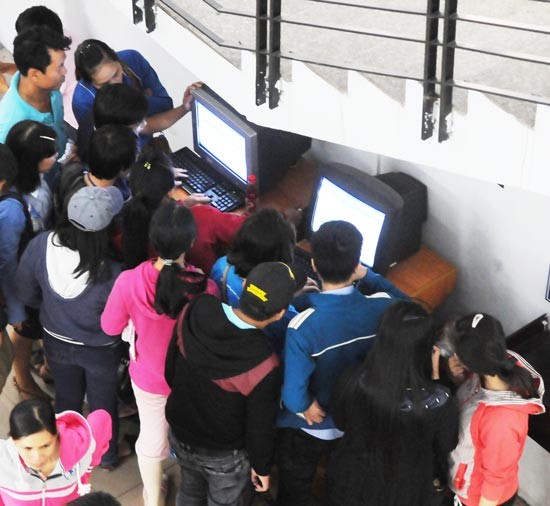 Customers buy tickets at Saigon Railway Station, HCMC. Prices in traffic group reduced most in September because of petrol price fall (Photo: SGGP)
In September, seven groups of commodities saw the index slightly increase over August.
The highest hike was from education category with 1.24 percent because of rising tuition costs by schools nationwide.
The second highest raise was 0.43 percent in the group of medicines and health services as health check and treatment fees slightly moved up in some provinces and cities.
Other commodities and services like beverage, cigarette, textile & garment, headwear, footwear, household appliances and culture-sport-amusement saw a slight increase against August.
Four groups of goods posted a drastic decrease driving the common index down.
The sharpest fall belonged to traffic with 3.17 percent due to petrol price drop in the world and local markets.
The world petrol price drop has also reduced gas and kerosene prices, causing Septemer CPI in the housing and construction material group down 0.68 percent.
Food and catering services decreased 0.13 percent. Of these, food slid 0.13 percent, foodstuff fell 0.24 percent and catering services dropped 0.02 percent.
Telecommunication CPI lightened 0.07 percent.