The Ministry Construction has reported that the VND30 trillion (US$1.38 billion) credit package for social housing project has been disbursed slowly reaching less than one fifth after two years of implementation.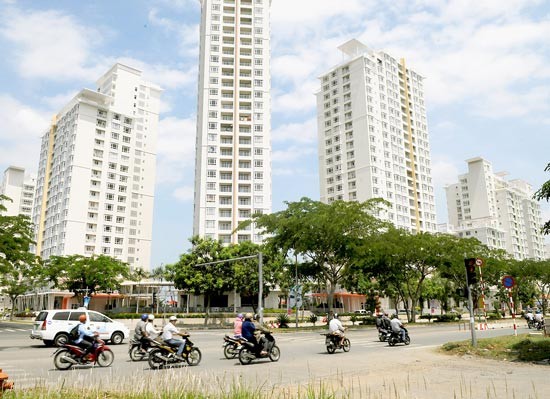 New built buildings in HCMC (Photo: SGGP)
Banks have pledged to loan house buyers with VND13,078 billion as of April 30.
Of these, VND7,155 billion has been disbursed including VND5,211 billion to 16,432 households and VND1,944 billion to 33 projects of businesses.
According to the ministry, the slow disbursement is because of low social housing supply. Most of unsold apartments are with large areas and high prices, which the buyers are unaffordable for.
In addition, banks have tightened their loaning conditions to ensure debt collection ability.
Investors of sixty commercial housing projects have registered to transfer into social housing with a total supply of nearly 39,000 apartments. Seventy four others want to divide their apartments into smaller ones for easier sales.
Total inventory value in the real estate market reached VND67,443 billion (US$3.09 billion) by the end of April, down 47.53 percent over the first quarter in 2013. Of the inventory were 2,908 apartments.