Starbucks has started selling roasted Arabica coffee beans from Vietnam's Da Lat city in the US and said on its website it plans to sell it in more than 21,500 stores in 56 countries.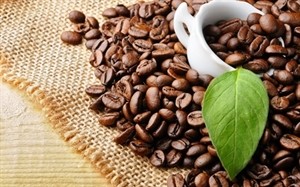 Arabica coffee from Da Lat city is now available in Starbucks stores in the US (Source: capherangxay.vn)
A kilogramme of roasted Da Lat coffee, designated as a Starbucks Reserve Coffee, costs 50 USD and is available in limited quantities now.
"When we received a sample of this coffee, we were delighted at the quality," Leslie Wolford, senior coffee specialist for Starbucks, told its website.
"It has a bright refreshing acidity highlighting kola nut, toffee, and vanilla. It is excellent as espresso, brewed coffee, or even cold brew."
Patricia Marques, General Manager of Starbucks Vietnam, said on the website: "Vietnam has a very long and proud coffee history. People here prefer a strong, thick coffee with full body. They enjoy coffee at a very slow pace, sitting outside and having conversation with others."
Besides Da Lat, Starbucks has chosen six other countries to source Arabica -- Indonesia, Kenya, Rwanda, Brazil, Colombia, and Guatemala.
The selection is based on stringent taste, aroma, and safety standards, according to the US chain.
Coffee came to Vietnam in the 1800s, brought by the French up to the mountains of Lam Dong province. The volcanic soil and cooling mists of the Central Highlands made it the ideal land for coffee.
Its most famous city, Da Lat, was known as "The City of Eternal Spring," with its temperate weather a welcome respite from the tropical weather of the bustling cities near the coast.
Although Vietnam today is one of the world's top exporters of robusta coffee, its specialty-grade Arabica has thrived in the mountains for more than 150 years.-VNA