Governor of State Bank of Vietnam Nguyen Van Binh said Thursday that cap on interest rate would be lowered to 9 per cent from the current 11 per cent next week.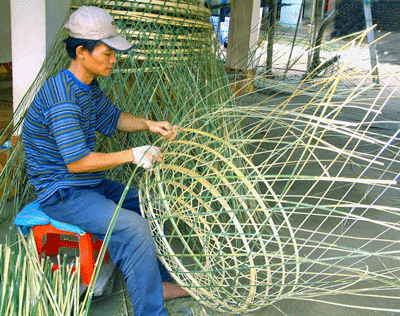 Small enterprises need capital at low interest rates to increase production (Photo: A. Quan)
According to the governor, the State Bank along with related agencies will establish a company to clear around VND100,000 billion (US$ 4.8 billion) bad debts of banks so as to maintain liquidity for credit organisations to be able to still offer loans.
Moreover, if about VND50,000 billion(US$ 2,4 million) is disbursed from the State Treasury in banks, it will increase liquidity in banks, said Binh.
The State Bank also submitted a project to the government to support low and average income people in purchasing a house. That move will also help the real estate sector to reduce its inventory.
Referring to monetary policies, in February the State Bank provided VND60,000 billion ($2,8 million) for agricultural and rural development programmes.

Previously, it had disbursed VND30,000 billion ($1,4 million) to rescue small commercial banks with liquidity problems. However, this is only a very short term measure and there is not enough time for credit institutions to use this capital to boost the economy.
In related news, the Bank for Investment and Development of Vietnam (BIDV) announced on June 7 a decrease in lending rate of 12 per cent for priority clients. Specific groups such as agricultural organisations, small and medium businesses and industrial suppliers will have top priority for loans.
BIDV will also offer 12 per cent to clients who want to borrow money for buying houses in first six months.