Steel companies have promised not to raise prices even if the import price of ingot steel spikes up to US$900 per ton from the current $860.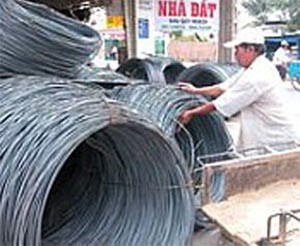 The steel industry promises not to hike prices even if raw material costs go up
Speaking at a meeting yesterday between the Ministry of Industry and Trade, the Vietnam Steel Corporation (VSC), and the Vietnam Steel Association (VSA), VSA chairman Nguyen Chi Cuong said his association would stabilize production and try to increase it to meet demand.
 
Several new steel plants have gone on stream recently or are in the process of doing so and he promised they would increase output and improve quality to ensure there was no shortfall.
 
The VSC said it would cooperate with the VSA and other agencies to prevent fraudulent practices to protect both producers and consumers.
 
It would also expand the distribution network to supply steel directly to construction companies, large projects, and retail consumers to keep prices low, it said.