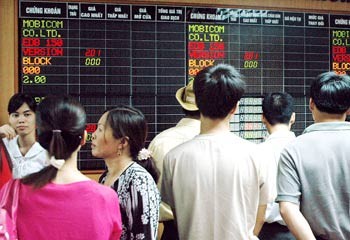 The investors pay much attention to the stock companies' services
Several stock companies have been asked to immediately make good on their shortcomings by the 31st of December; if not, they will be penalized by the State Securities Commission.
After discovering several mistakes in the process of selling and reviewing stock certificates, the HCMC Stock Exchange warned stock companies like Incombank Securities Company, Horizon Securities Corporation, Bienviet Securities Joint Stock Company, Sacombank Securities Co. Ltd., and ACB Securities Company Ltd., to suspend their unprofessional sales representatives, and correct the errors.
Several stock certificates were found lacking the customers' signatures. Additionally, the companies did not fully follow the regulations for buying and selling stock.