The State Bank of Vietnam (SBV) has announced its decision to reduce the loan granting for stock investments to 3% of total debt balances to stabilize the stock market and reduce the risk to the Nation's banking.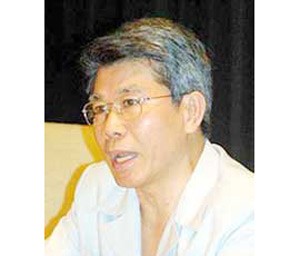 Mr. Le Duc Thuy, State Bank Governor
Granting loans for stock investments has always been considered a risky business that banks worldwide are not keen to do, except in Viet Nam. Vietnamese banks have received numerous warnings from foreign corporations to limit their involvement in stock investments. In some cases when a debtor cannot sell his stocks, the bank that loaned them the initial investment will take the toll, and this can lead to the collapse of the whole banking system. Therefore, Government regulation is needed to help avoid the risk, Mr. Le Duc Thuy, State Bank Governor said.

According to Ms. Duong Thu Huong, Vice President of the Parliament Budget and Economy Committee, recently many joint stock banks have boosted loans for stock investments and this has contributed to their credit growth rate. Most State-owned banks' growth rates hover over 20% in comparison to those of joint stock banks that grow much faster. However, in the long run this will create negative effects on the domestic money market.

Ms. Huong also added that agreeing loans for stock investment is not the most risky of businesses; it can however cause great damage to the banking system. Stock investment is already a risky game, especially when people pour a large amount of money borrowed from local banks into stocks, the stability of the stock market will be threatened.

Concerning the 3% limit fixed for stock loans, Mr. Thuy said that it is based on the average stock loan rate offered by most of the nation's banks (except the joint-stock banks, which offered a rate of 7% of the total debt balances). Mr. Thuy also stressed that the 3% rate was set for the sake of stabilizing the stock market.

Facing this situation, many people are afraid that they will no longer be able to borrow money from the bank to buy their companies' stocks. However, according to the SBV's instructions, banks can still grant loans to stock corporations, credit agencies and people working in state-owned companies which have changed to joint stock ones.

The SBV will keep a close watch on the market movement and the society's demands to find measures that are more appropriate for the future.