Shares of ATI Petroleum (ATIP), a member of the ATI group, have officially started trading on the NYSE-Euronext stock exchange in Paris, ATIP director Dinh Duc Huu announced yesterday.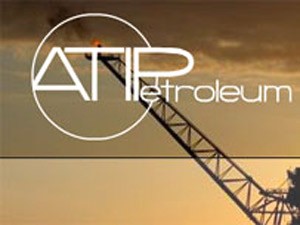 ATIP shares officially start trading on the NYSE-Euronext stock exchange in Paris
At the first session on July 9, more than 22,000 orders were placed for five million ATIP shares in total, but the company only had 83,000 available.
 
According to Mr. Huu, the opening price of EUR12 will likely increase to EUR15 in the near future because three other oil companies listed on the bourse are trading between EURO15.28 and 474.55.
 
ATIP is the first American oil company owned by Vietnamese people to list on  NYSE-Euronext, the world's most prestigious and largest stock exchange.
 
ATIP took the occasion to announce its investment plans.
The proceeds from the share sale will go toward exploring for oil and uranium. Already the company has teamed up with Petronas, Singapore Petroleum and others to search for oil in Tunisia and Ghana.
Earlier this year, ATIP broadened its reach and completed negotiations on exploring two oil blocks in Guinea-Bissau, two in Cambodia and one in the Ivory Coast along with four uranium blocks in Nigeria.
ATIP's assets are valued at US$380 million. Mr. Huu said his company would issue some preferential shares for sale to Vietnamese individuals and companies.