The Board Directors of Ho Chi Minh City Insurance Joint-stock Company (Bao Minh) has just announced their intention to set the company's BMI stocks into Ha Noi Securities Trading Center (HASTC) on November 28, the 12th anniversary of establishing this investment and financial corporation.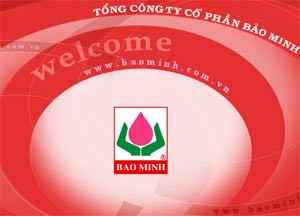 Bao Minh is the first insurance company to listed.
This is considered to be one of the companies submitting and proceeding with the listing in the shortest time.
Bao Minh submitted registering documents at the beginning of November and was quickly approved to enter the bourse by HASTC's director on November 10.
With the registered capital of VND1,100 billion (US$68.5 million) but Bao Minh will register to exchange only 43.4 million shares, equivalent to VND434 billion (US$27 million) in par value, the contributed share capital.
Accounting for 21.48% of Viet Nam's non-life insurance market, Bao Minh gained an insurance premium turnover of VND1,230 billion (US$76.8 million), profiting VND85 billion in 2005.
As planned, Bao Minh is striving for the turnover of VND1,390 billion (US$86.8 million) and post-tax profit of VND89 billion this year.
Related Articles:
"Pouring" Goods on Stock Exchange
HCM City Insurer Compensates Typhoon Victims
Life Insurance in Viet Nam