Hanoi Stock Exchange has recently removed Vietnam Industrial & Commercial Securities Company (VIG) from supervision as the company posted profit of VND848.6 million in the first half of this year. In mid-March, VIG was put under supervision because it was running at a loss for two consecutive years.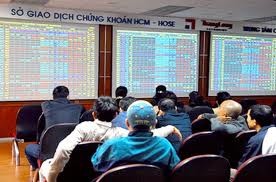 photo: VNS
Dat Xanh Real Estate Service & Construction Corporation (DXG) announced that it will borrow VND 310 billion from VietABank to invest in Sunview Town Project in Thu Duc District, issue 300,000 shares to reward its employees, and divest VND120 billion in Ly Khoa Nguyen Tourism Trade Production and Construction Co., Ltd.
Vinaconex Transportation Joint Stock Company (VCV) is putting its Vinaconex Lines vessel up for sale for VND 109.5 billion. The price does not include value-added tax and other fees. In the first six months of this year, VCV suffered a loss of VND 25.1 billion.
Vietnam Sun Corporation (VNS) approved private placement of 3 million shares at lowest price of VND44,000 per share to mobilize capital to buy 400 new cars in 2013, and 900 new cars in 2014. VNS also agreed to issue shares to its existing shareholders at a ratio of 30 percent in 2014, and 20 percent in 2015.
In the first half of this year, Long Hau Corporation (LHG) got revenue of VND 129 billion, down 24 percent year-on-year, whereas post-tax profit was at VND 22.8 billion, three times higher than the same period last year.