The Vietnamese Government has approved the Finance Ministry's suggestion to issue Government bonds in the international capital markets this year.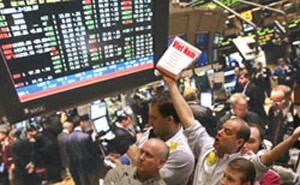 The Vietnamese Government will issue international bonds this year
The ministry hopes to sell US$1 billion worth of 15 to 20-year bonds and lend the proceeds to four corporations for specific purposes.
 
Vietnam Oil and Gas Group (PetroVietnam) will use the money to finance Viet Nam's first oil refinery at Dung Quat on the central coast, and Vietnam National Shipping Lines (Vinalines) will buy more ships.
 
The other two intended recipients are the Song Da Corporation and the machinery installer Lilama Corp. They will use the loans to build the Xe Ca Man 3 and Hua Na hydroelectric dams.