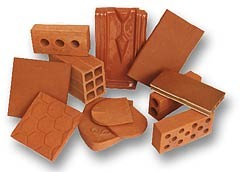 The ceramic products of Vituco, the first member of the Vietnam Glass and Ceramic for Contruction Corporation (Viglacera) to list on the stock market.
Director of the Ha Noi Securities Trading Center (HASTC) signed Decision No. 14/QĐ-TTGDHN allowing the Thac Ba Hydro Power Joint-stock Company's (TBC) stock to be officially traded on HASTC. TBC will list 63.5 million shares, equivalent to VND 635 billion in par value, of which the state owns 75%.
Thac Ba Hydropower is the fifth enterprise in the electricity industry to list after two companies on the Ho Chi Minh City Securities Trading Center (HSTC) and two on HASTC.
Thac Ba Hydropower is the 14th company allowed to list stock for trade on the Ha Noi bourse after the Viglacera Tu Son Ceramic Joint-stock Company (Vituco).
Vituco has the chartered capital of VND 10 billion, specializing in construction materials, clay, and other products. The company's main shareholders are the government (25%), employees (32.75%) and outside investors (42.25%).
HASTC currently has 12 companies listed but companies have been known to de-list and re-list onto the HSTC.
Related Articles:
Vinh Son – Son Hinh Hydro Power to Change Bourse
Tung Kuang – The First FDI Company to List on Ha Noi Bourse
EVN to Sell State-Own Shares to Strategic Investors