The Ministry of Agriculture and Rural Development yesterday revealed a plan to equitize and launch Initial Public Offering (IPO) to some big agricultural companies including Vietnam Rubber Group (VRG) and Vietnam Southern Food Corporation (Vinafood 2).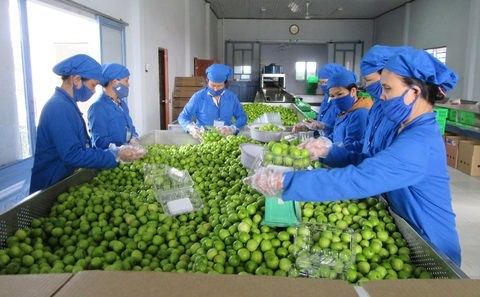 Workers pack Indian jujube (Vietnamese apple) at the Ba Moi Vineyard in Phan Rang-Thap Cham city, Ninh Thuan province (Photo: VNA/VNS)
At a conference on the implementation of the Prime Minister's last December made decision on state owned enterprises restructuring in Hanoi, the ministry said that the equitization and IPO at VRG will take place in the third quarter while it will be in the second quarter at Vinafood 2.
 
According to plan, the ministry will complete business value determination to carry out equitization at Vietnam National Coffee Corporation (Vinacafe), Vietnam Northern Food Corporation (Vinafood 1) and Ha Long Seafood Company this year.