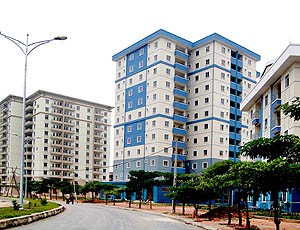 The real estate trade has a huge impact on the country's economy
An online real estate trading floor has just been launched with the support from the Ministry of Construction and the Viet Nam Real Estate Association.
The online exchange, at http://www.sanbatdongsan.net.vn and http://www.vietreal.net.vn , would supply a large amount of accurate information about the property market in Viet Nam, said Construction Minister Nguyen Hong Quan.
The exchange now has 52 registered members, including trading floors, centers and businesses in the real estate field.