The Republic of Korea (RoK) is among three leading countries that have the highest number of investors in the Vietnamese stock market, Chairman of the State Securities Commission Vu Bang said at a conference held in Ho Chi Minh City on March 10.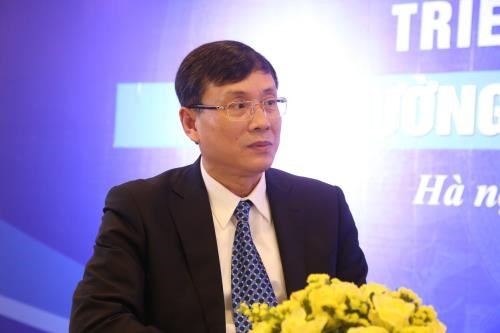 Chairman of the State Securities Commission Vu Bang. (Photo: VNA)
At the event, Chairman of the Korea Financial Investment Association Hwang Young-key said Vietnam is a dynamic economy with rapid growth and has emerged as a potential destination for foreign investors, including those from the RoK.
The Government's efforts to improve the business climate and engage in free trade agreements encourage these investors to expand their operations here, he noted.
He added his association gathers top enterprises in the field of finance and stock, and their participation at the conference reflects their high interest in Vietnam's market.
According to Deputy Director of the Ho Chi Minh City Stock Exchange Tran Anh Dao, a main challenge for investor is the small scale of the Vietnamese securities market, with market capitalisation of listed companies only accounting for 34.5 percent of GDP.
The figure is more than 100 percent of GDP in regional countries like Thailand and Singapore.
The size of listed businesses in Vietnam is also small, leading to low rates of assignment and liquidity, she added.
However, the market attraction concentrates on rapid growth of listed enterprises in terms of scale and value.
Meanwhile, if foreign investors enter the market at the moment, they will participate in the process of restructuring domestic companies, which offers various investment opportunities.
Vietnam is aiming for total market capitalisation reaching 70 percent of GDP by 2020.
Experts say Vietnam will see an upbeat outlook of macroeconomic policy alongside a growing securities market moving forward.
In 2015, the Vietnamese stock market grew more than 65 percent, with liquidity hitting 226 million USD per trading session. Net purchases of Vietnamese stocks by foreign investors amounted to 250 million USD.-VNA