The Finance Ministry issued a circular on June 1 permitting investors to open multiple accounts at various stock brokerages from August 1.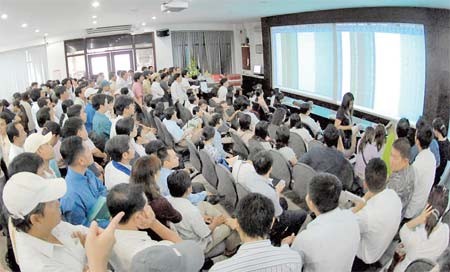 Investors watch share prices updated on a screen at a securities firm in Ho Chi Minh City (Photo: SGGP)
The circular said that investors would have to declare their existing accounts when they open new ones, for management agencies to monitor ownership rates.
 
According to the circular, investors can sell and buy the same share at the same trading session.
 
Investors can authorize securities firms, but not brokers, to conduct transactions.
 
Investors can authorize individuals to conduct transactions, provided they make a statement and possess notarized authorization contracts.
 
Organizations that list can buy back retail stocks to convert to fund stocks. 
 
The circular states that securities firms will have to report to the State Securities Committee of Vietnam if they want to conduct deposit transactions.
 
Investors wanting to conduct deposit transactions will have to open a separate account at a stock company where they have a normal transaction account.