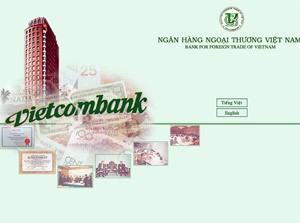 Vietcombank is the oldest commercial bank for external affairs in Viet Nam.
The State Bank of Viet Nam recently gave a permission for the Bank for Foreign Trade of Viet Nam (Vietcombank) to issue long-term bonds totally worth VND2.6 trillion (USD162,500) in 2006.
The financial instruments, which have terms of at least 12 months, will be issued in 2-3 phases with different interest rates set by Vietcombank in accordance with the market's interest rates.
These long-term bonds will be issued in both Vietnamese Dong (about VND1 trillion) and US Dollar (about VND1.6 trillion in conversion).
Related Link: