The VN-Index declined by 12.26 points to close at 833.81 today after all shares unexpectedly gained yesterday.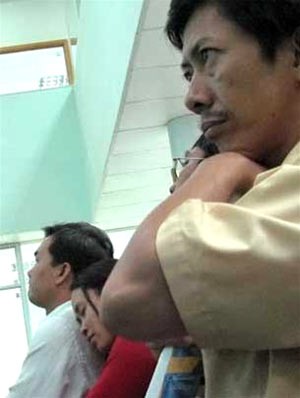 The VN-Index drops today after a positive U-turn yesterday.
At the session's start, the stock market did well, enjoying many buy orders placed at high prices.
Some 324,320 Phu My Fertilizer and Chemicals (DPM), 203,590 FPT Corporation (FPT), 122,920 Hapaco (HAP) and 109,700 Vincom (VIC) shares were traded. Around 236,990 Saigon Securities (SSI) shares also changed hands in today's first transaction.
However, the bourse started to recede.
Many shares dropped limit down this morning, including Binh Minh Plastic (BMP), Faquimex (FBT), Hoa Phat Group (HPG), Lu Gia Mechanical Electric (LGC), Nam Viet (NAV), Tan Dai Hung Plastic (TPC) and Vinh Hoan (VHC).
Up North, the HASTC-Index declined slightly by 2.73 points to 282.9. However, the value of shares changing hands reached a record high of VND347.41 billion over the last two months.
Yesterday morning, the VN-Index rose up by 37.24 points, 4.6% higher than the day before to close at 846.07. Analysts attributed this to measures by the State Securities Commission and the State Bank of Viet Nam to limit supplies on the two bourses besides easing up on securities-mortgaged loaning.
However, several experts from Asia Commercial Bank's Securities Company and Dong Duong Securities Company said the government is only beginning to discuss such measures to stabilize the stock market, and thus little is promised for a stable growth in the near future.