Sugar refineries in Vietnam have never been in such dilemma before, what with rising inventory and steep drop in prices, which calls for an urgent need to rescue local sugar refineries and to support millions of sugarcane growers immediately, said Nguyen Thanh Long, chairman of Vietnam Sugar Association.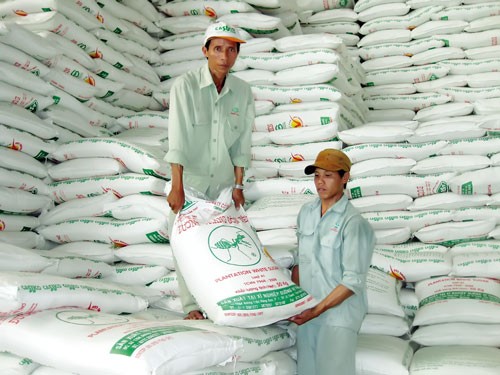 Sugar refineries face rising inventory and steep drop in prices in the Mekong Delta
According to preliminary figures, in the period 2012-2013, ten sugar refineries in the Mekong Delta provinces produced about 130,000-140,000 tons of sugar. However, only 30 percent of the total production was consumed. Sugar refineries have been suffering inventory costs and interest on the rest 70 percent of sugar production.
Meanwhile, the price of sugar dropped from VND18,500-19,000 per kilo in the previous year to current VND14,000-14,500 per kilo. Despite the low price, sugar refineries failed to sell their produce while confectioneries have already produced sweetmeats for the coming Tet Lunar New Year  season. Also, sugar refineries had to buy sugarcane at VND1,020-1,045 per kilo from farmers. Hence with other input costs increasing, the cost price for a kilo of sugar went up VND15,000-15,500. As a result, sugar refineries have been suffering an average loss of VND600-1,000 per kilo. Higher the output sugar refineries produce, bigger are the losses they have to endure.
According to Mr. Long, the association has recently sent an official document to the Government and relevant departments to ask for intervention to resolve some urgent issues. First, authorities should intensify anti-smuggling efforts and punish every organization and individual caught smuggling.
The association is willing to coordinate and contribute towards expenses for fight against sugar smugglers, in the hope that this will benefit the   country's sugar industry.
Besides, sugar refineries need more flexible mechanism in export of sugar, to clear their current inventory which is extremely high. Because, according to plan, local sugar refineries will produce more than 1.5 million tons of sugar, adding 70,000 tons which will be imported according to WTO agreement, and about 178,100 tons of inventory from previous crop, raising the total amount of sugar to above 1.74 million tons. Leveling with local consumer demand, it is forecast that there will be an excess of 400,000 tons of sugar, excluding illicit sugar, so exporting sugar is necessary.
Now as the program to produce 1 million tons of sugar has completed, the country's sugar industry aims to produce 2 million tons of sugar by 2020 for domestic consumption and export. However, at this time, sugar industry has been facing various difficulties and is in dire need for support from the Government to revive the market.
Compared to Thailand, Vietnam's sugar industry is several years behind. Currently, Thai farmers grow sugarcane at a very large scale under mechanized farming, so farming costs are lower while the quality of sugarcane is high. Meanwhile, cultivation of sugarcane in Vietnam remains at a small scale. Each household just grows sugarcane in an area of about 0.5-1 hectares by traditional methods, so despite higher cost, the quality of sugarcane remains low.
Specifically, sugar refineries in the Mekong Delta provinces need to spend VND12,500 to produce a kilogram of sugar while Thai's only spend about VND6,000. With other expenses, the cost price for a kilo of sugar is about VND15,500, excluding loan interest, whereas, that of Thai sugar refineries barely touches VND10,000. This wide gap had prompted smuggling of sugar from Thailand, causing more difficulties for local sugar producers.
In order to solve this problem, the country's sugar industry should improve quality of sugarcane and upgrade equipment and machinery in sugar refineries to lower costs. The Government should also have financial policies to help the sugar industry.