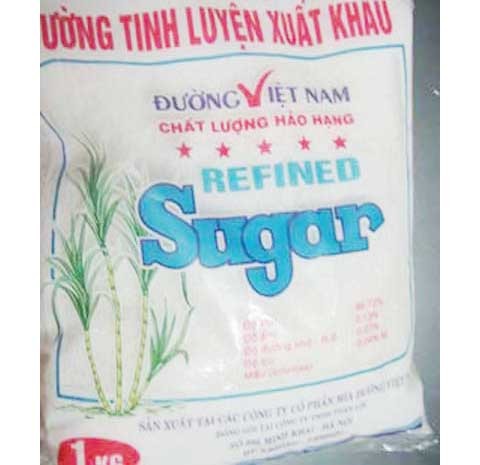 Domestic sugar has fallen because world sugar drops and demand to make mooncakes declines
Sugar prices have recently fallen after increases over several months, which had seen prices top VND16,000 a kilogram before dipping to the current VND12,800 per kilogram.
Sugar prices around the world have fallen in five successive periods of trade, with domestic sugar prices also dropping after people have finished preparing highly sweet mooncakes for the upcoming Tet Trung Thu, or Mid-Autumn Festival, which falls on October 3 this year, said the Vietnam Sugar Association.
The Ministry of Agriculture and rural Development confirmed sugar mills in the Mekong Delta are preparing to make sugar, with stockpiled sugar totaling nearly 78,000 tons.

Almost 22,000 tons of sugar has been consigned by businesses in warehouses and have imported 15,000 tons sugar, with an additional 40,000 tons which will meet the needs for the upcoming use.