Ten Vietnamese businesses have been listed in the 2007 Retail Asia-Pacific Top 500 by Retail Asia Magazine with readership of about 60,000 in the retail and supply chain industries.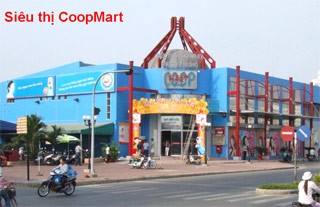 A Co-opMart store of Saigon Co.op in HCMC's District 7
Of those, the Ho Chi Minh City Commercial Cooperative Union (Saigon Co.op) received the gold award, while the Saigon Jewelry Holdings Company (SJC) won the silver, and the Saigon Nguyen Kim Shopping Centre got the bronze.

All the three successful enterprises are from Ho Chi Minh City.
The award ceremony will be held in Japan on October 11. This is the second consecutive year Saigon Co.op and SJC have secured the prizes.
The Retail Asia-Pacific Top 500 lists the 500 top performing retail companies in 14 economies (Australia, China, Hong Kong, India, Indonesia, Japan, Malaysia, New Zealand, Philippines, Singapore, the Republic of Korea, Thailand, Taiwan and Viet Nam).