A game with equal rules for all is starting and Viet Nam's pharmaceutical industry is in the thick of the action. But there is nothing equal about the competing rivals - Vietnamese drug manufacturers defending their turf against the big players of the global pharmaceutical industry. Can the locals survive, let alone prosper?
 
Giants on the near horizon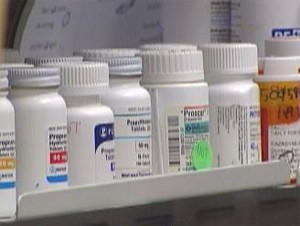 Viet Nam's pharmaceutical industry is looking at hard time ahead from the foreign competition that WTO membership will bring.
Pharmacist Nguyen Xuan Lap, chairman of the Pharmacists Association of Ho Chi Minh City, says that with the opening up of the local market after Viet Nam joins the World Trade Organization, foreign pharmaceutical companies will begin moving in, gaining commercial rights and engaging directly in import, export, wholesale and retail.

These foreign companies, he points out, are financially strong and experienced in competition, distribution and marketing. Furthermore they have extensive business contacts and greater access to information.

The local manufacturers, on the other hand, are strapped for cash, have poor distribution systems and weak relationships with foreign producers and distributors, and usually operate alone instead of together.

After Viet Nam joins the WTO, he adds, the coming of foreign-owned pharmacy chains to Viet Nam is a dead-set certainty and they are sure to threaten the viability of local pharmacies, especially the small ones with only one or two pharmacists.

At a recent meeting of the city's state-owned drug producers and traders called by the Ho Chi Minh City Health Department, Professor Le Van Truyen said the foreign companies are not just wholesalers but also retailers through the chains of pharmacies they own.

Besides buying in bulk and therefore at lower prices, these chain store operators can place orders directly with the pharmaceutical producers for exclusive brands, and they offer online purchasing as well. Perhaps just as importantly, they never close and are open 24 hours a day.

Good Pharmacy Practice can be achieved, Professor Truyen said, because the distribution of medicines will be better monitored. From this, the public will feel confident that medicines are safer and reasonably priced.

However, the changes will be hard for Vietnamese pharmacists to cope with, and quite a few will probably close, at first in Ho Chi Minh City, Ha Noi and Da Nang and then smaller towns as the competition moves in.

Next, the pharmacies run by Vietnamese drug producers will fare poorly as they will be competing with the foreign-owned chains of pharmacies, whose ability to order in bulk gives them a major pricing advantage.

Solutions
After Viet Nam joins the WTO, foreign-owned pharmacy chains in Viet Nam are sure to threaten the viability of local pharmacies, especially the small ones. (Photo: U.Phuong)
Still, there will be opportunities too. For instance, the investment environment will be more transparent and local companies will get greater access to the big markets because they will be competing on an equal footing with the foreign firms.
 
Vietnamese pharmaceutical producers will also benefit by having a greater choice of ingredients and other materials, and at reasonable prices.
 
But can Vietnamese enterprises square up to the challenges and grasp the opportunities? Where will they start their attack to maintain market share?
 
The question is not only vexing the producers.  Experts say the key to seizing power in the "WTO Storm", as they like to call it, is to control distribution.

"To thrive you need to invest, which should be easy if we can create a close and comprehensive association of retail pharmacies," Pharmacist Pham Thanh Van, general secretary of the Ho Chi Minh City Pharmacists Association, said at the Health Department meeting.

Professor Truyen said franchising will be the clearest opportunity to arise from WTO membership. Foreign pharmaceutical companies should have no problem with franchising if they are satisfied that a drug factory has Good Manufacturing Practice certification.

This might occur after 2010, he said, but definitely not before as few Vietnamese factories meet the European GMP standards or the standards of the U.S. Food and Drug Administration.

In order to compete, Vietnamese producers must do three things above all else: adopt GMP, improve their product quality and make their prices competitive.

What they should be doing now, the professor said, is exploiting medicines whose patents are about to expire and going after the niche markets like detoxification medicines, worm medication (about 60 percent of Vietnamese people have worm-related problems), and medicines for treating uncommon diseases.