Toyota Vietnam on April 1 held a press meeting and admitted that there were technical problems with nearly 9,000 cars of the Innova model, which could cause unsafe incidents when driving.
According to Mr. Yoshida, Producing Director of Toyota Vietnam (TMV), engineers of TMV detected technical problems on Nov, 22, 2010 on Inova J models: problems in their brake systems, their screws or their seats.
However TMV executives said a recall would not be necessary as around 8,830 cars only some 200 cars manufactured since Feb 2010 to Feb 2011 may have problems….for instance, could have braking systems that are more responsive than usual.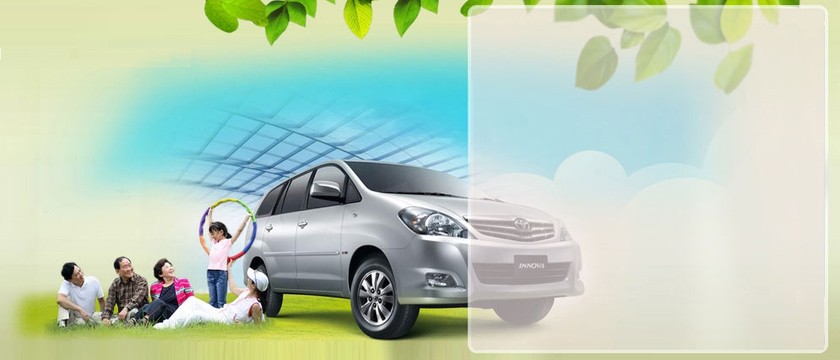 An advertisement of Toyota in Vietnam's market
Still, Toyota Vietnam said the cars will not be recalled since the technical problems are minor and do not affect driver safety. The company also said it has not received any complaint from customers concerning the problems so far.
Toyota is the largest carmaker in Vietnam and its products are best sellers in Vietnam car market. It was established in Sep 1995 and sold 2,223 units in February 2011. Innova, in particular, is a popular model in the country, used widely by many taxi companies.
The announcement came after a local quality control agency said it had been tipped off by an engineer about technical problems on Toyota cars that he said could compromise driver safety.
Some days before, the Vietnam Register, a government organ responsible for technical supervision of vehicles, said engineer Le Van Tach, currently working for Toyota Vietnam, released documents showing three major problems with cars of the Innova and Fortuner models.
Tach said the cars made in Vietnam face balance issues since their screws are not tightened properly the way the Japanese company has instructed. He pointed out that the brake systems and seats do not meet safety standards either.
Prior to Toyota Vietnam's announcement, Do Huu Duc, deputy general director of the Vietnam Register, told the press that the authorities will need to look into the case carefully before making any decision.