Dutch authorities confirmed that Vietnamese tra fish reached hygiene and food safety standards on July 8.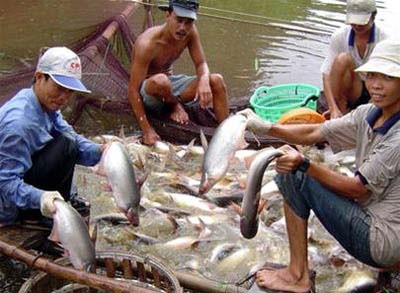 Demands of Tra fish go up in markets like Russia, Eastern Europe and the Middle East.
The announcement was made at a seminar on Vietnam-Dutch cooperation and State and private industry within the seafood sector.
At the seminar, held in HCM City, the Ministry of Agriculture and Rural Development announced results of seafood production from 2003 to 2008, including quality and output.
Areas of tra and basa fish cultivation increased by 6,100 hectares, its output also increased by 1.2 million tons and hygiene and food safety standards have reached approved levels since 2005.
Vietnamese seafood produce, mostly from the Mekong River Delta, have become world famous over the last 13 years.
However, the breeding and processing of Tra fish in the delta has so far developed in a haphazard fashion.
The Government has been keeping a close eye on management of tra fish farming and processing. It wants to stabilize the market price and maintain hygiene and food safety standards.
In addition, relevant agencies are developing a set of criteria for sustainable tra fish farming, along with increasing the quality and promoting such products on the world market.