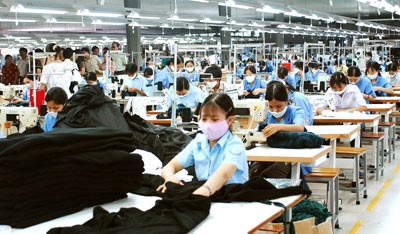 Vietnam's textiles export revenue reaches $900 million in July, 2009.
Vietnam's exports in July are expected to top US$4.75 billion and the trade gap $1.25 billion, the General Statistics Office said.
Textiles continue to account for a lion's share of the revenues with $900 million, followed by crude oil at $540 million, and seafood at $410 million.
Export of jewelry, a major revenue earner earlier this year, was insignificant at $12 million.
Machinery topped the import list at $950 million while fuel imports were worth $520 million and steel, $463 million.
In the first seven months, imports were worth $35.7, taking the trade gap to $3.4 billion.